Welcome to Our Practice
Digestive Health Associates &
DHA Endoscopy
Proudly providing the highest quality, personalized and comprehensive Digestive Healthcare
---
Welcome to Digestive Health Associates!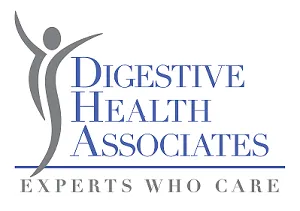 Our Gastroenterologists, Physician Assistants, and Nurses are committed to providing the highest quality, most up-to-date and comprehensive care to meet your digestive health care needs. We care for patients from the greater Boston area at our main office located in Stoneham. We manage diseases of the entire digestive system, including conditions of the esophagus, stomach, colon, gallbladder, liver, and pancreas. Our Gastroenterologists perform Endoscopy and Colonoscopy to screen for colon polyps and other precancerous conditions in order to prevent the development of cancers. We also have providers that are specially trained in Diagnostic procedures such as Capsule Endoscopy, Endoscopic Ultrasound, and ERCP used to diagnose various conditions. We look forward to taking good care of you.
---
Welcome to DHA Endoscopy!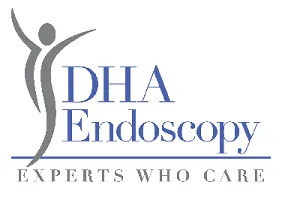 DHA Endoscopy is a state-of-the-art outpatient endoscopy center developed in order to provide the highest quality, most cost-effective care in a safe, comfortable, convenient and patient-focused outpatient setting. DHA Endoscopy is located on Montvale Avenue in Stoneham with easy access from Routes 93 and 128. Endoscopy and Colonoscopy are performed with the use of intravenous sedation to ensure your comfort. DHA Endoscopy is licensed by the state of Massachusetts, is Medicare certified and accredited by the Accreditation Association for Ambulatory Health Care (AAAHC).
---
---
---
---
Associations
For links to these and other associations, please click here.
We offer translation services for our patients who do not speak English as the primary language. Click here to learn more.
---
Testimonials
---
"

Everyone knew their role except of course, me. It was my first visit to Dha endoscopy. For better or worse I was treated like I was a regular and everything went very well

"

"

I have already recommended the facility to two friends.

"

"

Facility location is very convenient for me. Staff and doctors are very skilled. Anesthesiologist communicated with me to answer questions and help me feel safe.

"

"

It was very important to me that I was able to talk to my doctor face-to-face both before the procedure and after the procedure.

"

"

The staff and doctors are all kind and caring and do their best to make you feel safe and comfortable.

"

"

I can't say I like anything about a colonoscopy but that is of the whole process and procedure makes it doable.

"

"

Impressive and efficient.

"

"

Everyone was kind and courteous. Every detail was explained to me in a manner that I could understand. I would recommend the facility to everyone I will be back for my colonoscopy.

"

"

Excellent level of professionalism as well as friendliness.

"

"

The entire staff was friendly and took care of me prior to my procedure.

"

"

Everyone went above and beyond to help me feel comfortable prior to the procedure.

"

"

Nursing staff preop was excellent.

"

"

I felt clear after the procedure and was ready to go!!

"

"

Called to speak with me after the procedure both the day of and the day after.

"

"

They were aware of my allergies, medication and co-morbidities.

"

SS

"

Everyone was super nice

"

FT

"

They were very professional

"

AM

"

The anaesthesiologist was great

"

AM

"

Couldnt ask for a better staff

"

JJ

DS